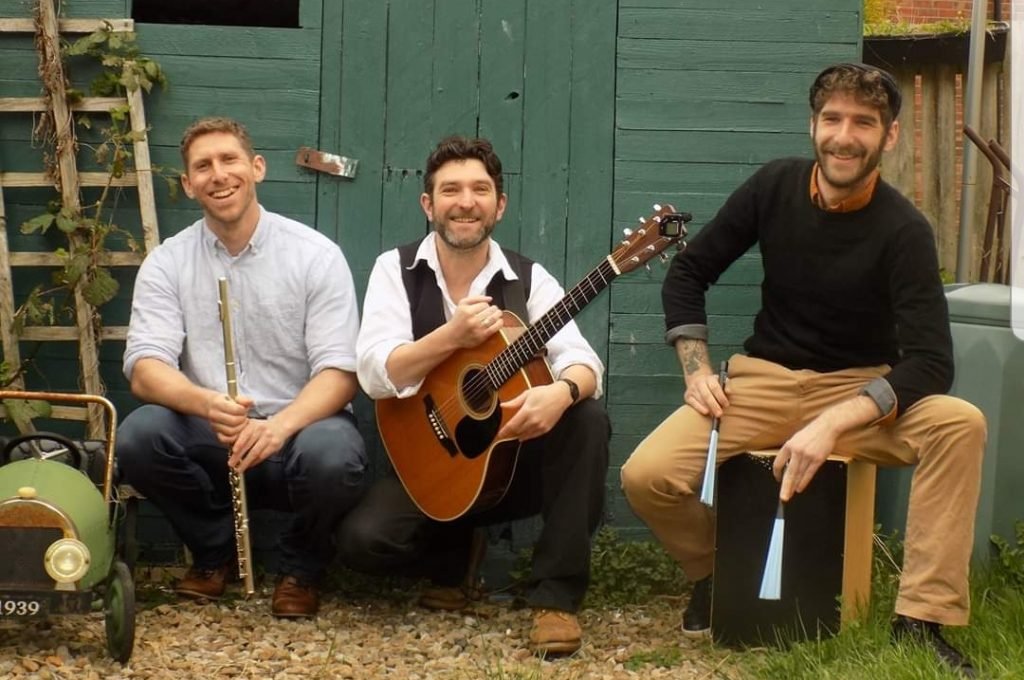 The Belta Reivers are coming to Corbridge Parish Hall on Sunday November 17 (7:30pm to 10:30pm – doors open at 6:30pm).
A Geordie and Irish folk trio bringing the best of old local songs and folk music from around the world played to an excellent quality and standard. Singalongs, great instrumentals and plenty of fun.
There will be be a pop up bar with a selection of locally made & sourced drinks including ales, ciders, spirits, wines, mulled drinks, soft drinks and bar snacks.
Plus the option to pre-order/ pre-pay for pie & peas or soup & sourdough bread from Corbridge's very own Four and Twenty. They use the finest ingredients sourcing local and seasonal produce for their food.
ADVANCE TICKETS:  https://tynefolkadrink19.wescantickets.com/
Entry only £5 / Entry with Italian tomato & bean soup with grated parmesan and Grateful bakers' sourdough £10 / Entry with pie & peas £12.50
Food must be pre ordered by November 11 / Pay on the door £6.50