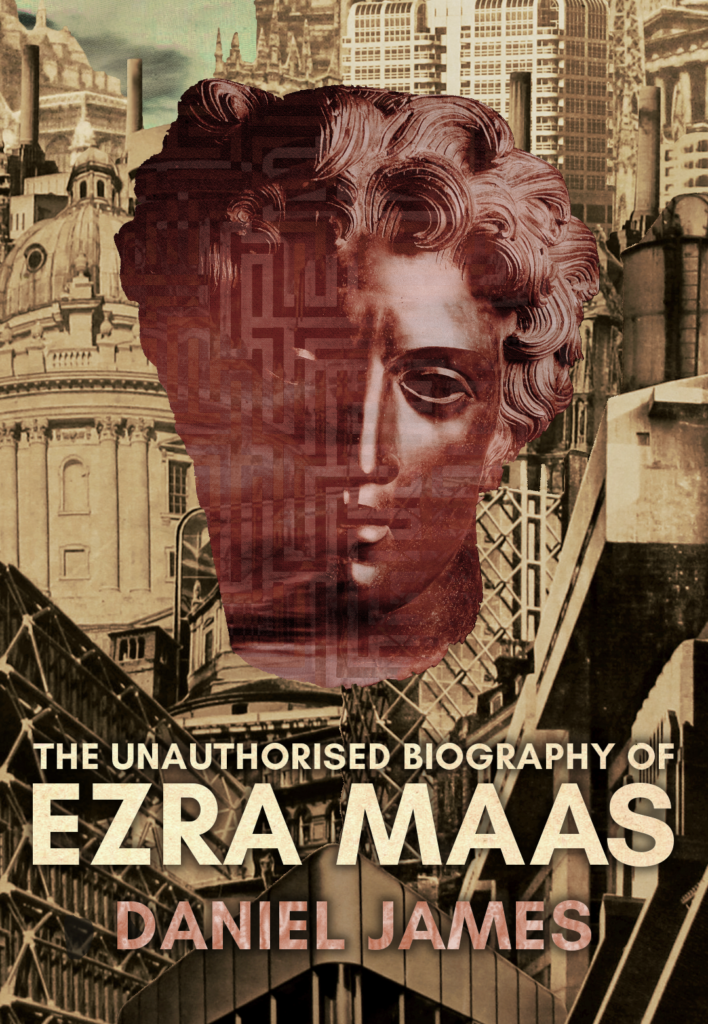 Join North East author and journalist Daniel James at Forum Books, Thursday 29th November, for the official launch of his debut novel, The Unauthorised Biography of Ezra Maas, published by Dead Ink Books.
"A brilliant, genre-defying debut novel from a major new talent… a haunting and enigmatic noir and a stylish, multi-layered biography… a future classic." – Bryan Talbot, Eisner Award-winning writer and artist.
Ezra Maas is gone. The famously reclusive artist vanished without a trace seven years ago while working on his final masterpiece, but his body was never found. While the Maas Foundation prepares to announce his death, journalist Daniel James finds himself hired to write the untold story of the artist's life. But this is no ordinary book. The deeper James delves into the myth of Ezra Maas, the more he is drawn into a nightmarish world of fractured identities and sinister doubles, where art and reality have become dangerously blurred…
The Unauthorised Biography of Ezra Maas is the story of a journalist searching for the truth about a reclusive artist through 60 years of unreality. A chilling literary labyrinth, the book combines postmodern noir with new journalism and biography, letters, phone transcripts, emails and newspaper clippings.
We hope you will join us, and Daniel, Thursday 29th November, at The Chapel, Corbridge, for what is bound to be a unique and exciting evening, celebrating a talented new voice and a brilliant debut novel.
We are delighted to also welcome renowned mixologist Joe Summerfield, who has created two themed cocktails inspired by the book and will be serving drinks on arrival.
Tickets are available now at £5 which includes a drink. For ticket bookings call us on 01434 632931, pop into the shop, or purchase your tickets online here.
We hope to see you soon!