The 21st Corbridge Chamber Music Festival is at St Andrew's Church from Friday July 26 to Sunday July 28 inclusive. Scroll down for the full programme, ticket info and a Q&A. Click / tap on the individual images to the right of the page to enlarge.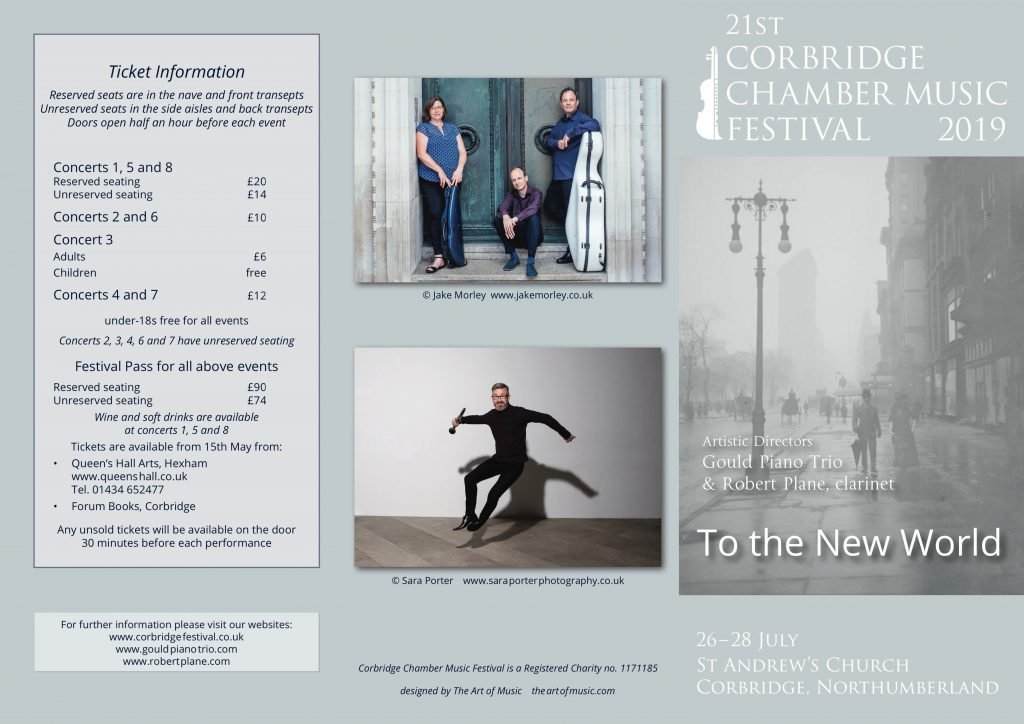 5 minutes with Festival directors Robert Plane and Lucy Gould
Q: Did you imagine when the Corbridge Chamber Music Festival began that it would still be going strong 21 years later?

Rob: Definitely not. The first festival in 1999 was just two concerts and the performers did everything, from selling tickets at the door to serving interval drinks. But year by year our audiences grew and our passion for programming our own event, a really unique privilege, has grown with it. However we did feel back then that Corbridge and its surroundings offered something very special, both to our audience that come from near and far and to our guest performers, and we're very happy that 21 years later this has proved to be the case.
Q: How does the experience of playing for the audience in Corbridge compare to that of playing at concert halls elsewhere?

Lucy: One of the wonderful things about running our own festival is that we get to know the individuals who make up the audience. To see the same groups of friends and individuals appearing year after year is very touching. Often when we are invited to give a concert, the promoter can be the only person you might have contact with, and sometimes not even them! The response and the comments we get back from our audience is invaluable to our experience as performers and feeds our motivation and ideas for future festivals.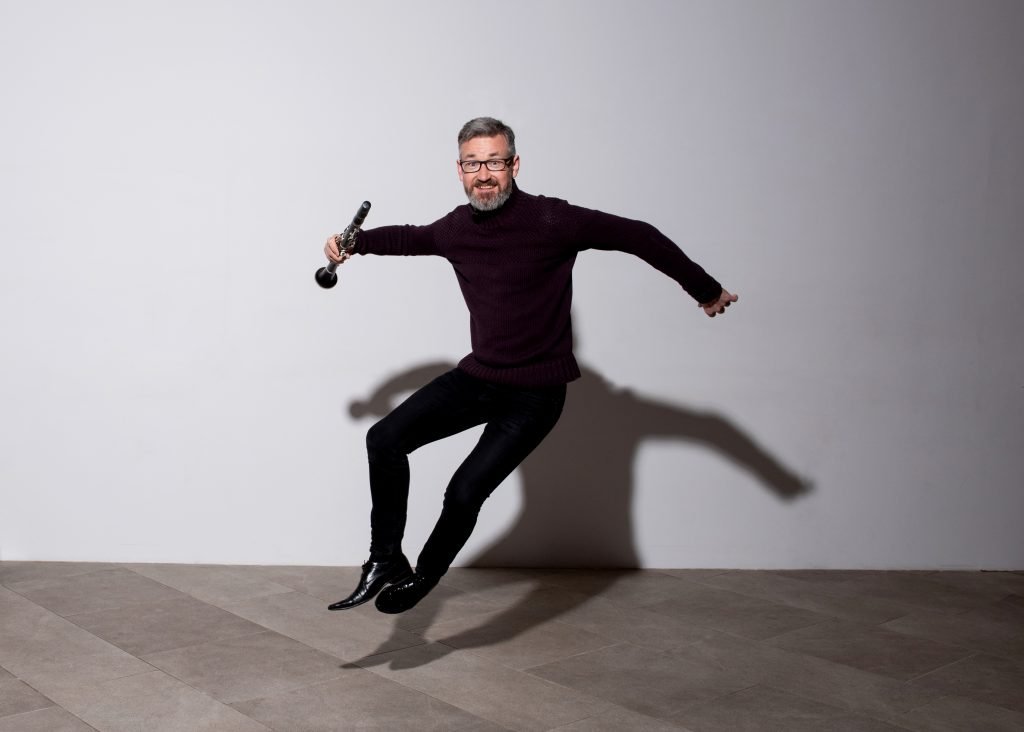 Q: How has your relationship with Corbridge itself changed over the years?

Rob: Lucy and I lived in Corbridge from 1997 to 2000 so we planned the first festival as locals. This gave us a chance to get Corbridge businesses on board as sponsors and advertisers and get to know invaluable helpers in the village and at St Andrew's Church. When we subsequently moved to Cardiff and planned the festival from afar those connections are what enabled the festival to continue. For the first few years I felt very nostalgic about coming back to a place I loved and had been so happy in, and that still felt like home. Now I'm just very grateful we've kept a connection with such a beautiful part of the world.
Q: You play an enormous amount of repertoire in the space of three days. How do you prepare for this?

Lucy: It is a marathon, you're right! But over the years we have learned to try and programme a healthy proportion of what is new to us and what is already in the repertoire. One of the differences though, compared to a concert series over a season with different artists, is the 'edge of the seat' spontaneity which comes from having to cope with a lot of repertoire in such a short space of time. So we try and embrace the challenge.
Q: What is the recipe for CCMF's success?

Rob: The quality of music making is always the bottom line for any festival. We always aim to programme a healthy balance of the familiar and the new and challenging and feel our audiences trust us in what we offer each year. There is also so much else for visitors to see and do in the area. The festival also has a real family feel; the festival regulars have literally seen our children grow from babies to adults over its lifespan.
Q: Is there one particular piece or performance from the past 20 CCMFs that you particularly remember?

Lucy: This is difficult to answer as I have so many. Also there are many different kinds of experiences we as performers have which are special in different ways. For example, when the trio gets to play an old favourite, like a Brahms Piano Trio, in amongst lots of pieces I am less familiar with, it can feel like 'coming home'. On the other hand there's the excitement and the euphoria of being part of a large ensemble, like the Mendelssohn or Schubert Octets, which stays with you for a long time.
The 21st Corbridge Chamber Music Festival runs from 26-28 July 2019 with festival directors, Gould Piano Trio and clarinettist Robert Plane, joined by guest artists Donald Grant, Gary Pomeroy, Pascal Siffert, Martin Storey, and composer in residence John Casken, to perform works including Haydn, Brahms, Reich, Bernstein, Beach and Schubert's Mass (Festival service), with a Festival family concert hosted by author, story teller and live illustrator James Mayhew.
Tickets available from www.queenshall.co.uk. For further information please visit www.corbridgefesival.co.uk.